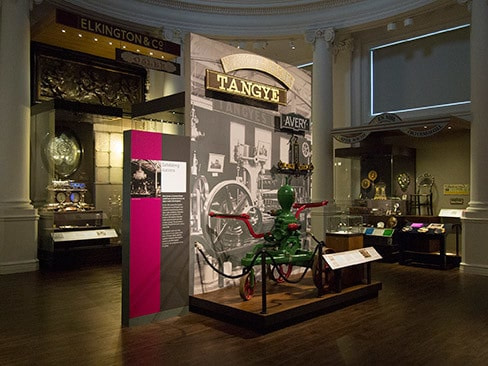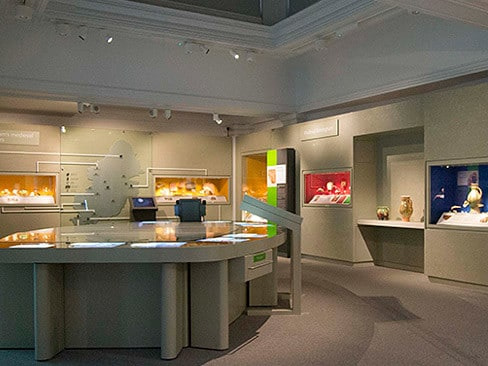 Birmingham Museum & Art Gallery
LD&T designed the lighting for the new History Gallery that takes up the whole of the front of the second floor of this grand building. The lighting system selected, after a series of careful trials, was track mounted variable beam LED spotlights. These spotlights also have individual dimmers so that the lighting level on each object can be carefully selected and the levels over a series of objects and displays can be carefully graded to give the very best visual experience for the visitors as they move through the gallery.
We also carried out an extensive survey of the forty or so gallery spaces at BMAG and prepared a report on the options for a progressive upgrade of the lighting throughout the building as money becomes available and galleries come up for refurbishment or re-display. This is now in progress.
We also carried out a survey of Birmingham's six main satellite museums and historic houses and offered simple advice on the best way to manage their existing lighting and to progressively upgrade it where necessary or opportune.