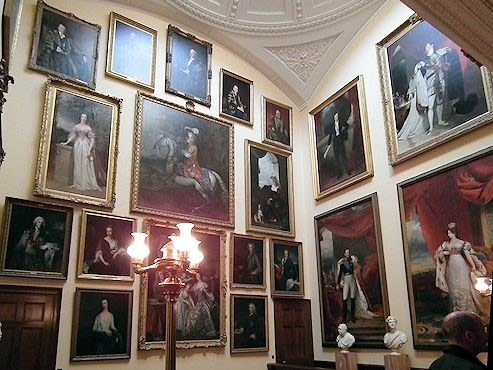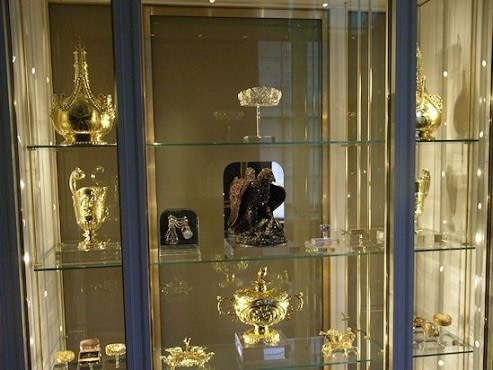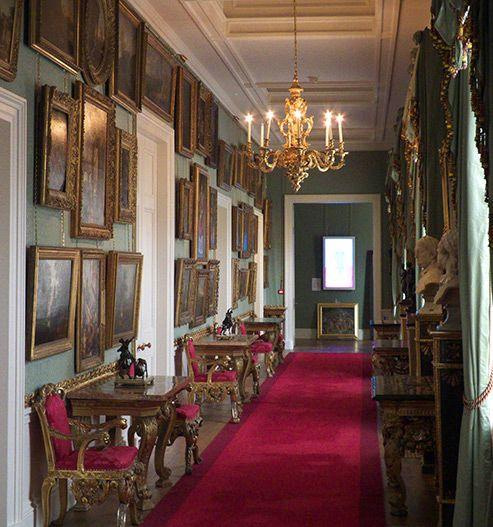 Chatsworth
Derbyshire
We worked for many years on several fascinating projects at Chatsworth. We lit the six main State Rooms, the large Oak Stair, the Painted Gallery, the Sketch galleries, various showcases and the temporary exhibition suite. In addition, we designed colour-change exterior lighting for the main facades of the house and for the Belvedere.
We lit the State Rooms with various carefully positioned LED spotlights mounted on top of the cornice to light down onto the selection of furniture, paintings and objects in each room without causing glare to the visitors. We also designed special freestanding asymmetric LED uplights to stand behind doors to light up the painted ceilings in each room.
The three sketch galleries on the second floor were completely refurbished. Following trials on site, we used small spotlights mounted on powered picture rails run along both sides of two of the galleries. In the other similar spots were mounted in the sides of roof lights. lighting was also carefully designed for two new double-sided cases mounted within arches between private and public spaces – the glass on the private side could be made opaque with the flick of a switch when the bedrooms on that side were in use.
The large Oak Staircase was completely remodelled, and an old roof light above revealed. We designed a system of twenty-four LED spotlights with varying beam-angles, concealed from sight in the rear side of the roof light. From here they could light down onto the large walls of the three-story staircase where many family portraits were hung.