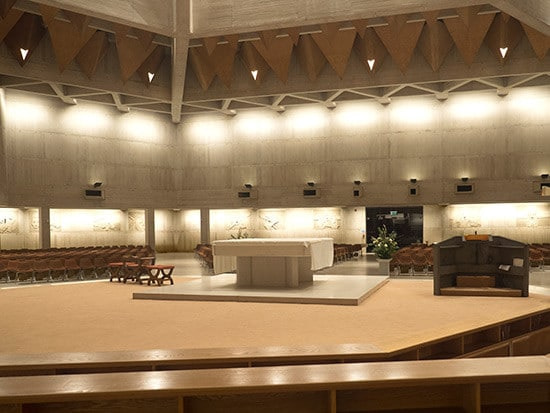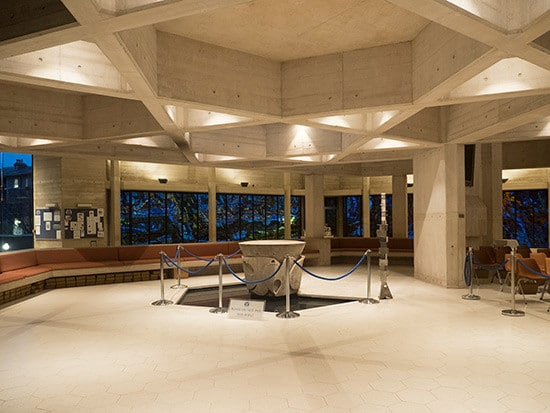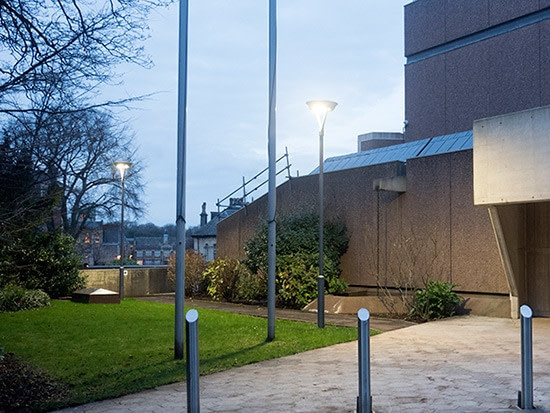 Clifton Cathedral
Bristol
This large modern cathedral in the north of Bristol has been completely relit inside and out with the latest DALI controlled LED lighting. Many special adaptations of standard lights had to be made to enable lights to be incorporated within listed features. Subtle colour effects were provided for occasional use in the interior of the spire above the Sanctuary.
The extensive rooflights at three levels around the main space, have had dimmable linear LED bars installed in recesses to provide a flow of light down the main walls once daylight has faded.
All exterior walkways, car parks and open spaces have been relit with various types of LED lights. These range from vandal-proof wall lights to attractive asymmetric circular lights on 4m posts to light out over the open car park.