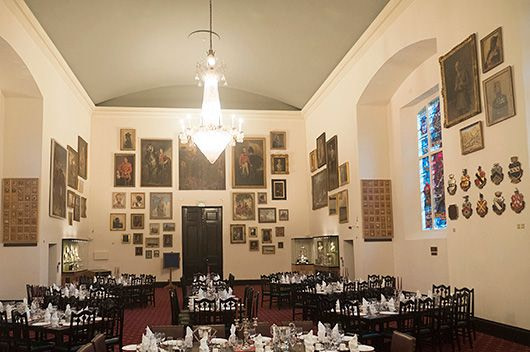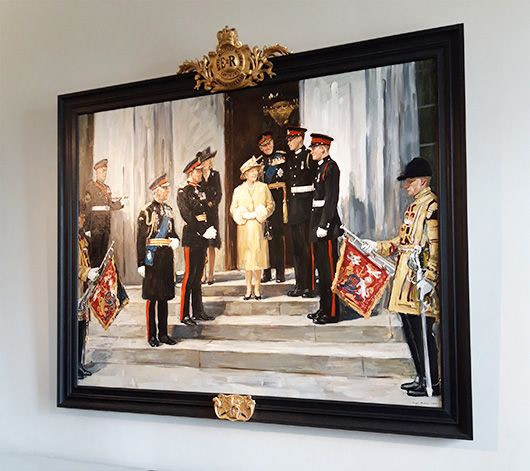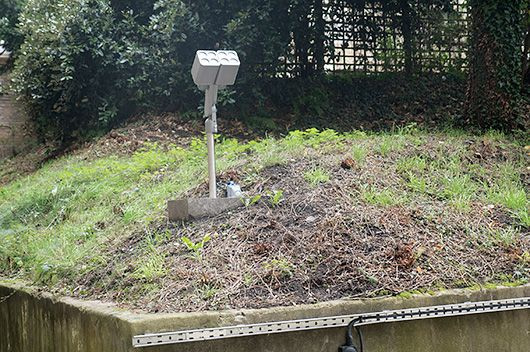 Royal Military Academy Sandhurst
We relit the Indian Army Memorial Room to provide better lighting for a new grand display of paintings and objects from the National Army Museum's Indian collection and Sandhurst's own collection. New spotlights were hidden within the existing central chandelier to push additional light up and out to the walls. Uplighting was integrated into the tops of the new showcases to light the main high hang of paintings on the end wall. External lighting was provided to backlight the magnificent stained-glass windows. Tailored lighting systems were specified for the each of the new showcases to suit the objects types.
New remote lighting was also provided in the Grand Entrance to light the two large paintings of the Queen.