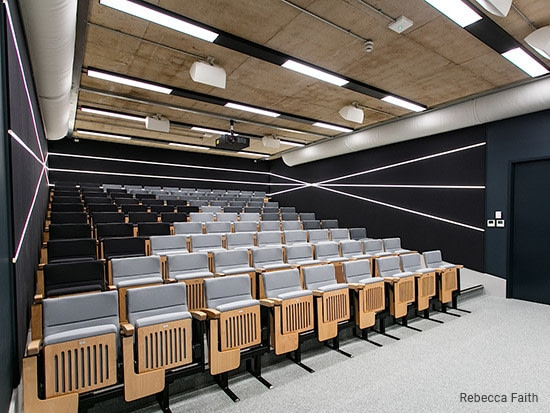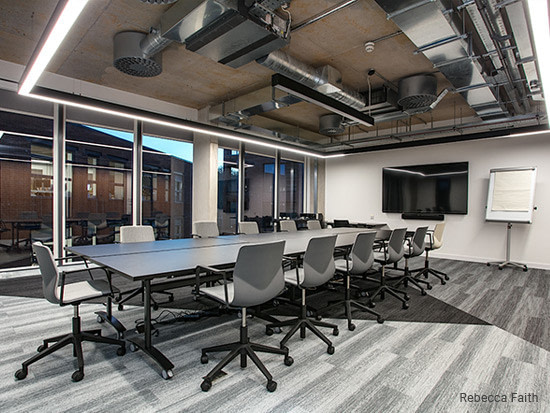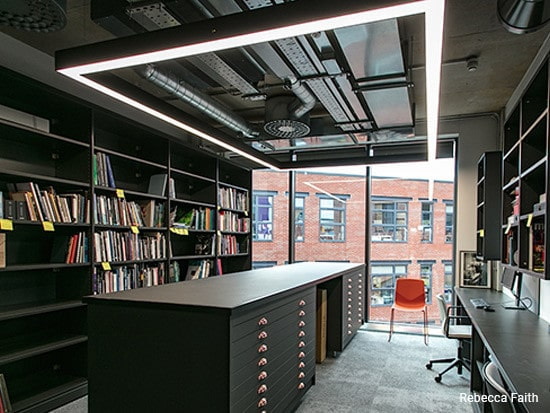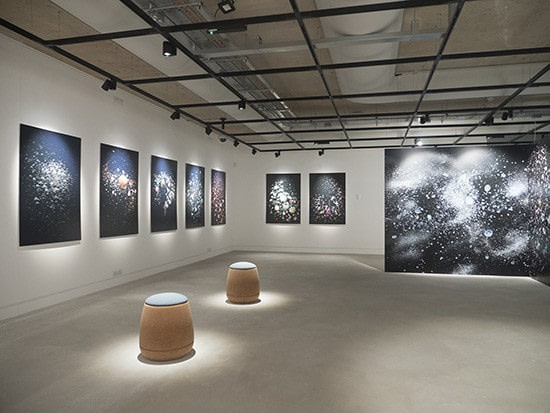 Royal Photographic Society HQ
Bristol
In 2019 the RPS moved their HQ into an impressive modern building in Bristol. LD&T designed the lighting for all the main public spaces including the resource centre and teaching room.
The lighting for the large auditorium needed to provide the normal light for note taking and viewing lectures and demonstrations, but also had to achieve a high uniformity and colour rendering on the front wall, where the prestigious Fellowship and Associateship panels of photographs are inspected and judged in front of an audience.
The adaptable exhibition space has been provided with track mounted high colour-rendering LED spotlights that can be individually adjusted in beam angle and lighting level to achieve a wide range of lighting effects on the various international standard image exhibitions that are held here.