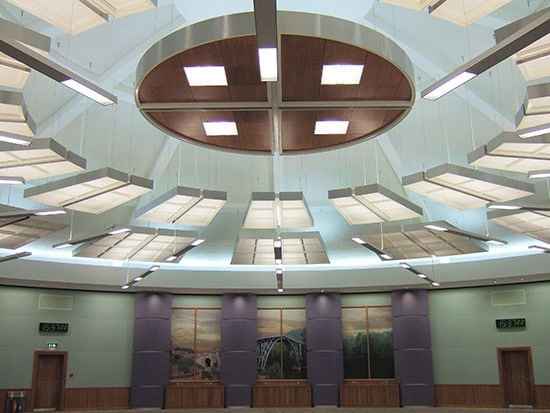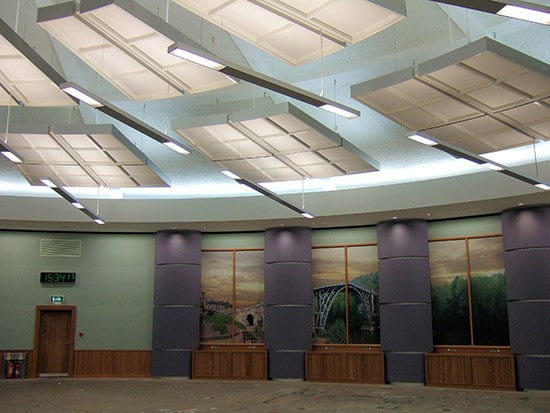 Signal Control Centre
Birmingham
We worked with the Ergonomists CCD on the lighting part of the Human Factors checks and designs for this huge 22m diameter room when the building was intended for the signallers and route controllers for the West-coast Mainline upgrade project.
We were also involved in trials in a mock-up room to devise a new task lighting system for the large curved control desks. These desks contain between six and nine flat-screen monitors and the task lighting of the desks is essential to the safe & efficient operation of the system.
Following a change of use to become the West Midlands Signalling Centre, we designed new improved lighting layouts to better suit the main control room and surrounding office spaces.