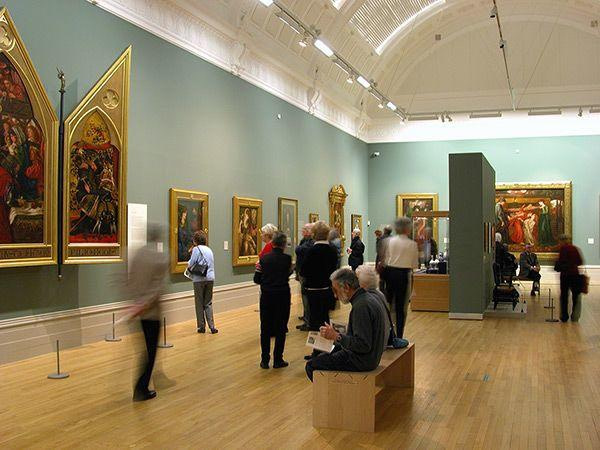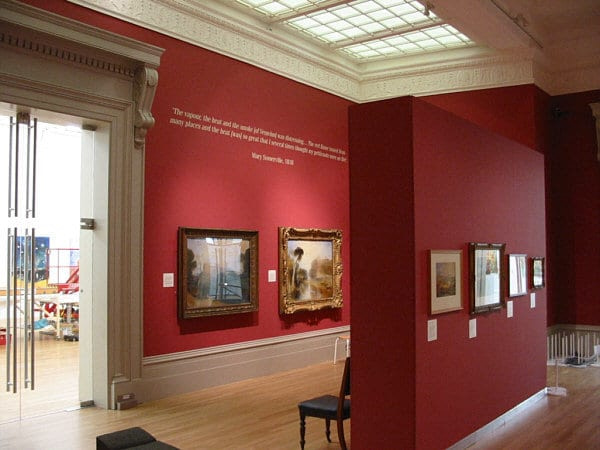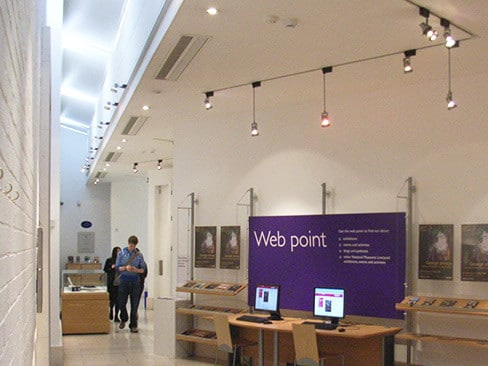 The Walker Art Gallery
Liverpool
We have been involved in several projects at The Walker Art gallery over the years. This included the lighting of the entrance hall, café and central stair as well as the suite of temporary exhibition galleries and introductory/ticketing space.
The suite consists of a large barrel-vaulted room with one other smaller top daylit gallery and two inter-linked galleries with no daylight. We designed an adaptable lighting system for each gallery including the associated sophisticated dimming control system to allow varied types and forms of exhibition to be displayed in any of the gallery spaces.
We also advised on the automatic blind systems to allow maximum use of daylight in the galleries when required, but to limit overall light exposure. We designed an artificial daylight system for the print collection galleries to replace the daylight that was 'lost' when air-conditioning equipment was installed in the seventies in the old roof light void.