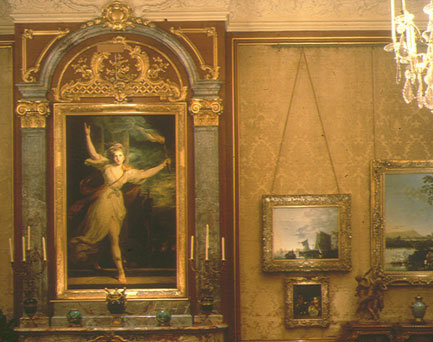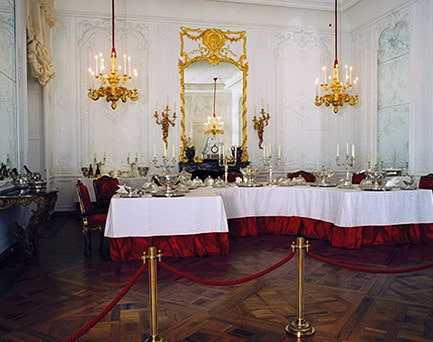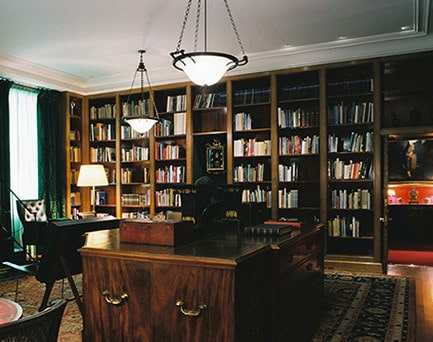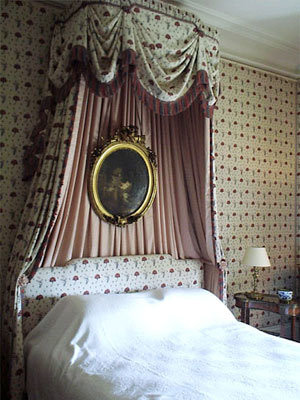 Waddesdon Manor
Buckinghamshire
We worked continuously on the re-lighting of the extensive Rothschild collections at Waddesdon Manor for over fifteen years. For our initial work on the relighting of the main public rooms of the house, we received a National Lighting Award. We also carried out many detailed lighting designs for special collections and on purpose-built cases.
For an outstanding silver service laid out on a specially designed table, we were able to have fibre-optic lighting points installed through the table itself so that an optic hidden from view behind one piece lit the pieces behind it to give that special sparkle. In front of the table a special rope barrier was designed into which we incorporated innovative LED lighting points in the top of each rope post to light the front of the table.
For a new library for Waddesdon's extensive collection of books on art, architecture and furniture, we designed a fibre-optic lighting system carefully recessed into the ceiling to provide additional lighting to each bookcase section. We also lit the roof garden next to the library to provide attractive views out from the library in the evenings.
For the oval picture on the bed head seen in one of the photos, we used a single fibre-optic lighting tail concealed in the folds of the front of the canopy. The tail was enclosed in a thermosetting plastic tube so that it could be shaped exactly whilst warm to fit into the folds of the canopy.