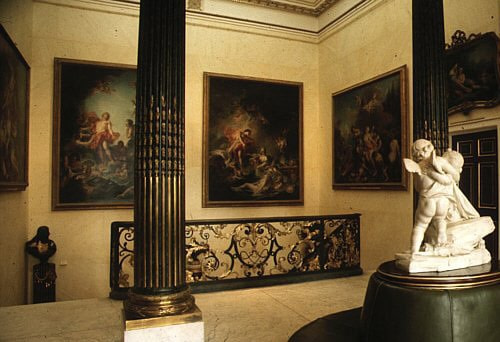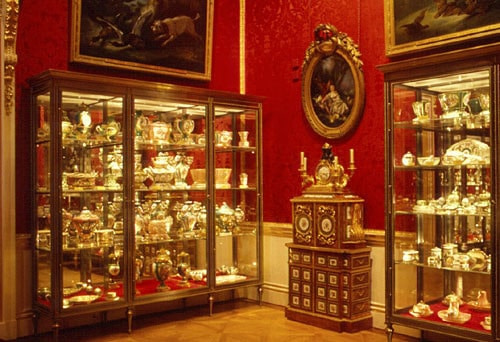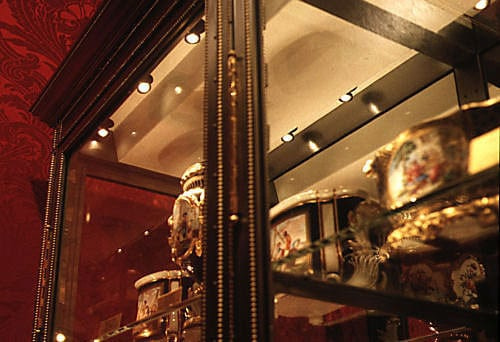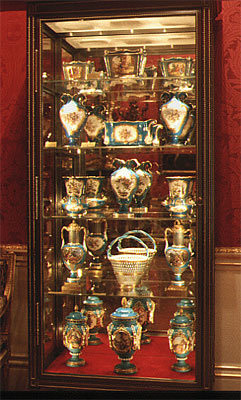 Wallace Collection
London
LD&T relit many interior spaces of this magnificent house, including galleries 4 and 5, the entrance hall, the main stair and upper landing. We also provided detail design for the lighting within many specially built showcases.
The ceiling of galleries 4 and 5 were provided with a new central dropped ceiling with appropriate historic detailing around it to match the existing cornice. Incorporated within this detailing were circular panels that can be removed where needed to allow adjustable spotlights within to light pictures and furniture discreetly.
We designed the lighting system to be fully adjustable and sophisticated enough to provide just 50 Lux for the delicate furniture textiles, with 150 Lux average on the paintings above. The lights are positioned to minimise reflections on the paintings.
The lighting is operated by a control panel in a door recess between galleries 4 & 5 as well as by hand controllers for the room attendants to carry. This allows the lighting setting to be adjusted to prevailing daylight and sunlight conditions during the day. We also programmed scenes for special events and a reduced level 'cleaners' settings for use out of hours.
We designed special fibre-optic lighting systems for the magnificent new mirror-backed porcelain cases shown in the photograph. One system is concealed in the top-front and top-back of the case. Another system is integrated into the vertical supports between the doors. Little of the lighting equipment is visible from the front or even reflected in the mirror backs.
For the grand staircase, spotlights had to be carefully positioned to light the large paintings around the staircase without causing dazzle to people coming up the stairs or reflections to those viewing the paintings. These spotlights also had to be safely accessible for re-lamping from the landings. Side emitting fibre-optic cables were carried around the shallow cornice to illuminate the roof light in the evenings.