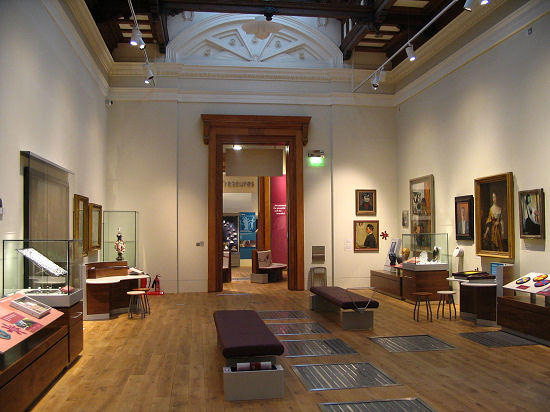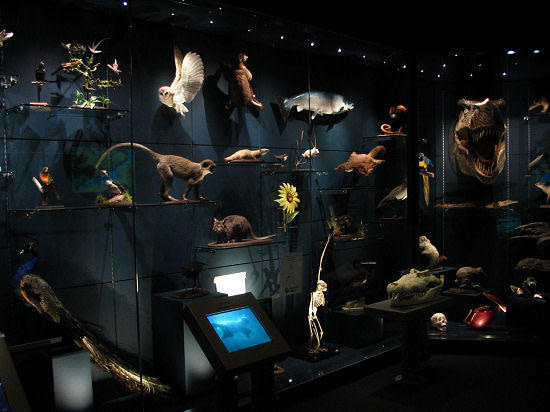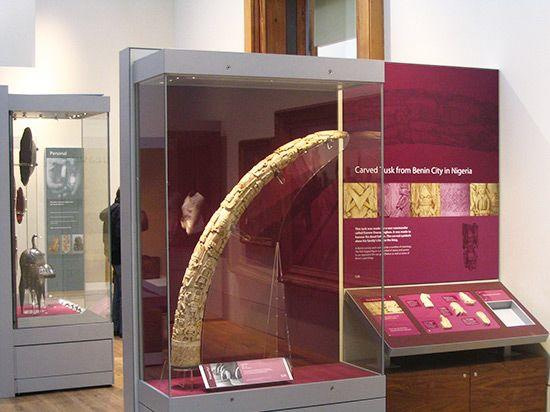 Weston Park Museum
Sheffield
LD&T was responsible for the exhibition lighting in all the galleries, which varied from the splendidly-refurbished historic Mappin Galleries to new daylit and 'black-box' galleries for new displays and exhibitions.
The lighting varied in style and complexity from simple track mounted spotlights to fibre-optic cables woven into scenic constructions such as a full-size tree growing out of a woodland mound or large walk-in cubic display spaces.
We were also responsible for the lighting in all the cases, which varied widely from small pedestal cases to a 4m high wall case full of natural history specimens. Some cases were designed with lighting activated by movement detectors to minimise lighting when the gallery was quiet so that higher lighting levels could be provided on sensitive objects when viewers were near to the cases.